Make your re-sell side thrive
3 ways IMS can help you better manage equipment fleets
Past Price Results
Access current pricing and make datapowered selling decisions.
Market Guidance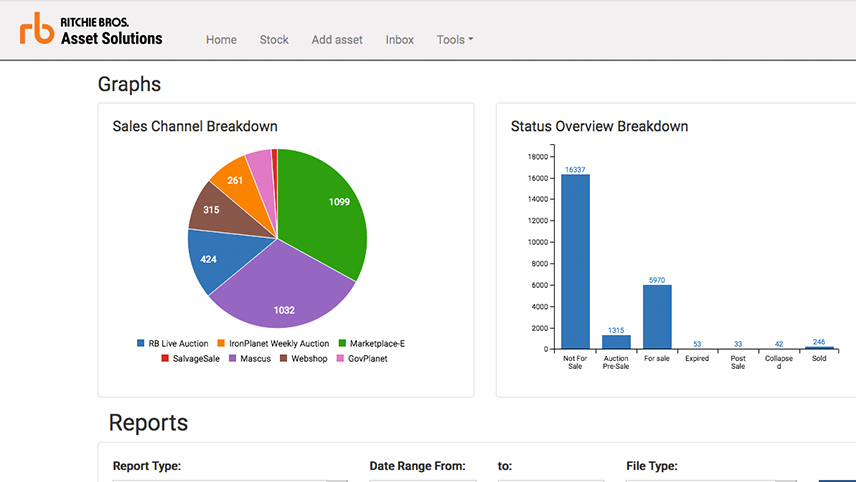 We compile data from different asset categories and industries in one platform and provide access to the latest equipment market pricing, regional trends, transaction results and more.
Inventory Workflow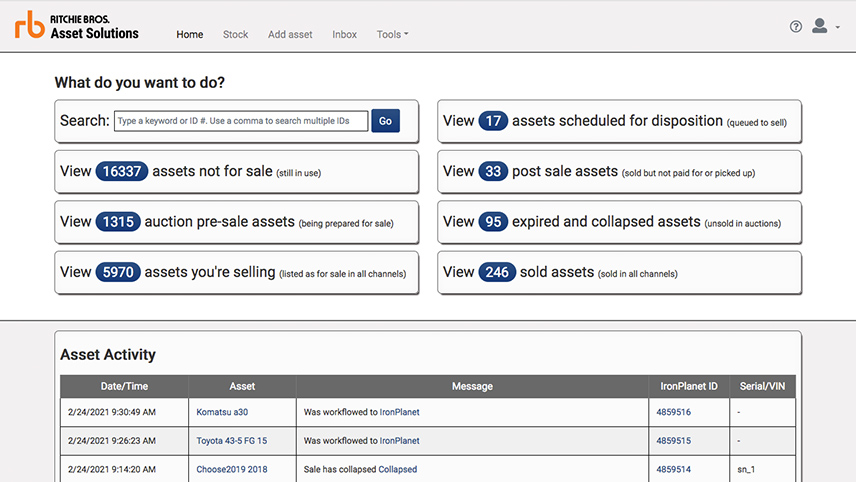 Load your inventory to IMS and sell at the right time. Choose from multiple selling channels based on speed, price, and convenience, then track consignments with detailed reporting.
Sell to maximize speed, price, and convenience
Whether you're preparing for an upcoming project, conducting a fleet realignment or equipment renewal, we have multiple selling options, all available within the IMS, to suit your needs.
Services beyond selling
We are world leaders in asset disposition, but we also provide the industry's best ancillary services to help maximize values, get assets refurbished, and much more.
Getting started is easy
When it comes to the daily needs of equipment managers and owner operators, Ritchie Bros. Asset Solutions has the tools and expertise to help you meet your business goals.